If you start keeping chickens, then, as well as reading about them on the internet, I would also suggest you  get a good general book on chickens to learn more and use as a reference as you go along. I would also recommend you get a good book on Chickens' Health which can pay for itself many times over when things go wrong (and they frequently do!).
If you are a beginner looking to keep chickens then my recommendation would be Anne Perdeaux's excellent "A Family Guide To Keeping Chickens: How to choose and care for your first chickens" This is a very practical book that is ideal for the complete beginner.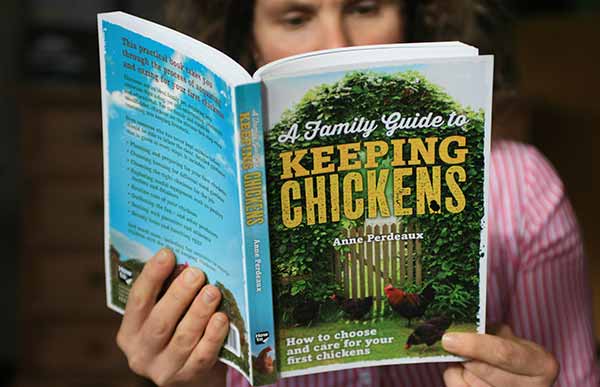 Another book I can recommend as a beginners / intermediate book is the Haynes Chicken Manual written by Laurence Beeken.
It covers just about everything you could ever possibly need to know including some more advanced topics on hatching, and showing chickens.
For chickens health, there is still really only one book to consider and that is Victoria Roberts 'Diseases of Free Range Poultry' which is written by a vet from the UK.
The other books I have read have either been very expensive and technical, or aimed at the American market (such as the Chicken Health Handbook).